Genetics and breeding are sciences without which it is impossible to imagine modern agriculture. The development of the industry depends on the success in the field of creating hybrids, no less. Both foreign and domestic breeding is actively flourishing. But it's not enough to create a hybrid — you also need to try it out. To do this, seed-producing companies offer large agricultural companies to work with novelties in experimental plots. There are such demo crops in the AGROINVEST Group. Using the example of Sosnovka-AGRO-Invest LLC, fellow agronomists told about experimental plots of corn and soybeans.
Hybrid – why?
Plant hybrids are obtained by crossing two or more parent forms. The "parents" may be unremarkable, but when crossing, they give a powerful surge of vitality and strongly pronounced, necessary for the breeder, signs.
Often, from two or more mediocre parents, you can get hybrid seeds that have very valuable characteristics: yield, transportability, beautiful presentation. This is what specialized companies are doing, which keep the formulas in the strictest confidence.
Farmers, when choosing the seeds that they will sow in their fields, choose the most promising options.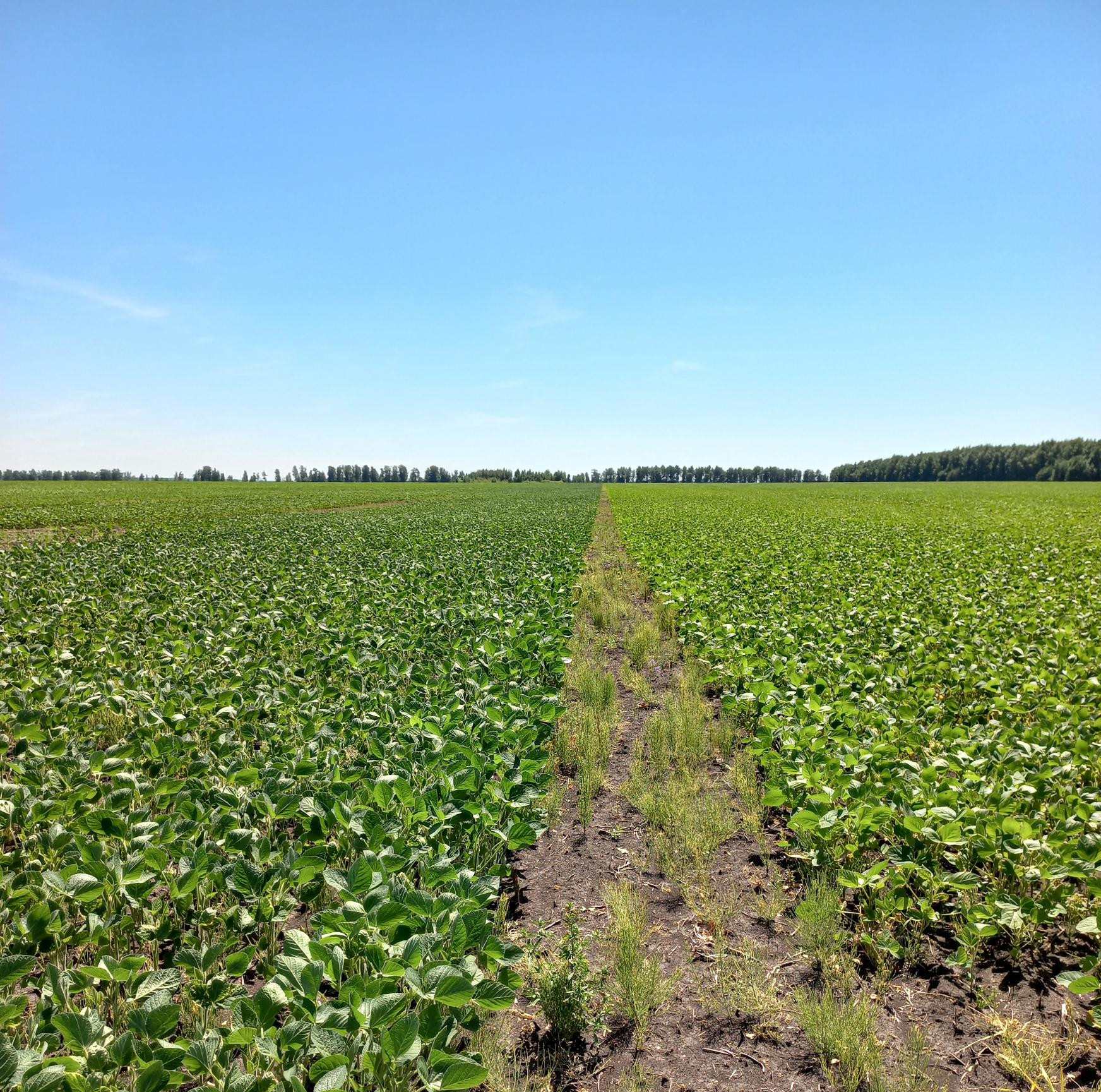 "You need to know what you are being offered"
Experimental plots in the AGROINVEST Group in the Tambov region have existed for a long time. Pavel Cheprasov, Chief agronomist of Sosnovka-AGRO-Invest, has been cultivating various hybrids since 2016.
"It's been almost 10 years of work," he notes. — Earlier we tested sunflower and corn varieties, then sunflower was replaced by soy, as this is a very promising crop. An agronomist should have a really great desire to engage in this activity, because it requires a lot of time and effort.
Companies offer us new products, and here we need to be very careful. We come and look at the crops on the producer's plots. There are favorable conditions for a particular hybrid. But we cannot be 100% sure that in our climate this culture will show itself on the good side. That's why we need experienced sites in the company. We need to know what is being offered to us."
New landmarks
Agronomists choose only those hybrids and varieties that they are interested in. They know their climatic conditions well and will not take the word of companies that colorfully describe the advantages of their products.
"You can talk as much as you like, but you can really evaluate the plant's performance only when you work with it directly," Pavel Pavlovich notes. — For example, the manufacturer promises that corn will have a high starch content. And on its demo sites, the indicator is really high. But we don't know how the hybrid will behave in our soil, with our mineral fertilizers. Therefore, we take several different hybrids, and it would be great if three or five successfully take root with us.
In addition, our climate has recently "improved", and we have been changing hybrids. Last year I boldly took FAO*280, FAO 240 and 250, even FAO 300. Before that, they did not grow at all, and last season there was a complete physiological maturation. And the hybrid, which used to be completely unsuitable, is now just the climate has become drier, and later farmers tolerate it much better, reducing the risks of not receiving the planned yield under stressful conditions."
"We lay such seed experiments every year. There is one plot, and there are several varieties," says Marina Yuskovets, agronomist of Sosnovka—AGRO-Invest LLC, which deals with experimental soybean plots. — This plot is small, about three hectares. There are five varieties this year. Our task is to compare which one is more promising for us. We focus on the presence of protein. The more it is in the grains, the analysis of which is done by laboratory technicians after harvesting, the better."
*FAO corn is a conditional index of precocity adopted by the International Food and Agriculture Organization at FAO (Food and Agricultural Organization) to create a common unit of measurement for the characteristics of hybrids. Systematization of varieties allows you to distribute them into groups depending on the duration of the growing season, the sum of effective temperatures and a number of other factors. Belonging to a specific group helps farmers to quickly identify a hybrid, determine its suitability for cultivation for its intended purpose in areas with certain climatic conditions and easily select the best crop for processing in different regions.
A source: https://www.agroinvest.com