Slum villages in southern Spain are regularly burned down, inhabited by workers who pick strawberries in poor conditions that end up on our shop shelves.
"There is a real risk of human rights violations with fruit and vegetables from that region," says Huib Huyse, who heads the Sustainable Development research group at KU Leuven and is preparing an on-site investigation.
Spain is the largest fruit and vegetable producer in the European Union and the most important is strawberry cultivation. Every year, Andalusia produces 240,000 tons of that 'red gold', good for more than 500 million euros in revenue. Some 17,000 Moroccan seasonal workers are coming to the rescue for that harvest, as part of a long-term bilateral agreement between Spain and Morocco. In recent years, however, more and more stories of sexual abuse and exploitation have emerged.
Last summer, the UN rapporteur for extreme poverty and human rights, the Belgian Olivier De Schutter, raised the alarm several times. "Unless conditions improve quickly for seasonal workers in Spain, there will be deaths," he said.
Small part of the total strawberry sales in our country
Ninety percent of those Spanish strawberries are for export, mainly within the European Union, also to our country. A survey by the newspaper De Morgen at the supermarket chains Lidl, Aldi, Colruyt, Delhaize and Carrefour shows that this concerns a small part of the total strawberry sales.
Belgian strawberry producers are doing their best to bridge the winter with illuminated cultivation in greenhouses, but it is more expensive. In the period from February to April, all supermarket chains in our country use at least part of Spanish strawberries. Most chains estimate the Spanish strawberries at three to five percent of the annual volume, but for Delhaize that still means around 200,000 kilos of strawberries from Spain.
The European Commission wants to come up with a proposal in June, which may be a directive that obliges companies to act proactively

Marc-Olivier Herman – Oxfam
All supermarket chains emphasize that they work with audit firms to monitor working conditions. "Audits can be part of a solution, but there are many critical studies about it," says researcher Huyse. "With fruit and vegetables from that region, there is in any case a real risk of human rights violations."
Be proactive
"There is a contradiction in it, if you always negotiate the lowest price on the one hand and order an audit to check the terms of employment on the other," says Marc-Olivier Herman of Oxfam. "The European Commission wants to come up with a proposal in June, of which European Commissioner of Justice Didier Reynders will take the lead. This may be a directive that obliges companies to act proactively."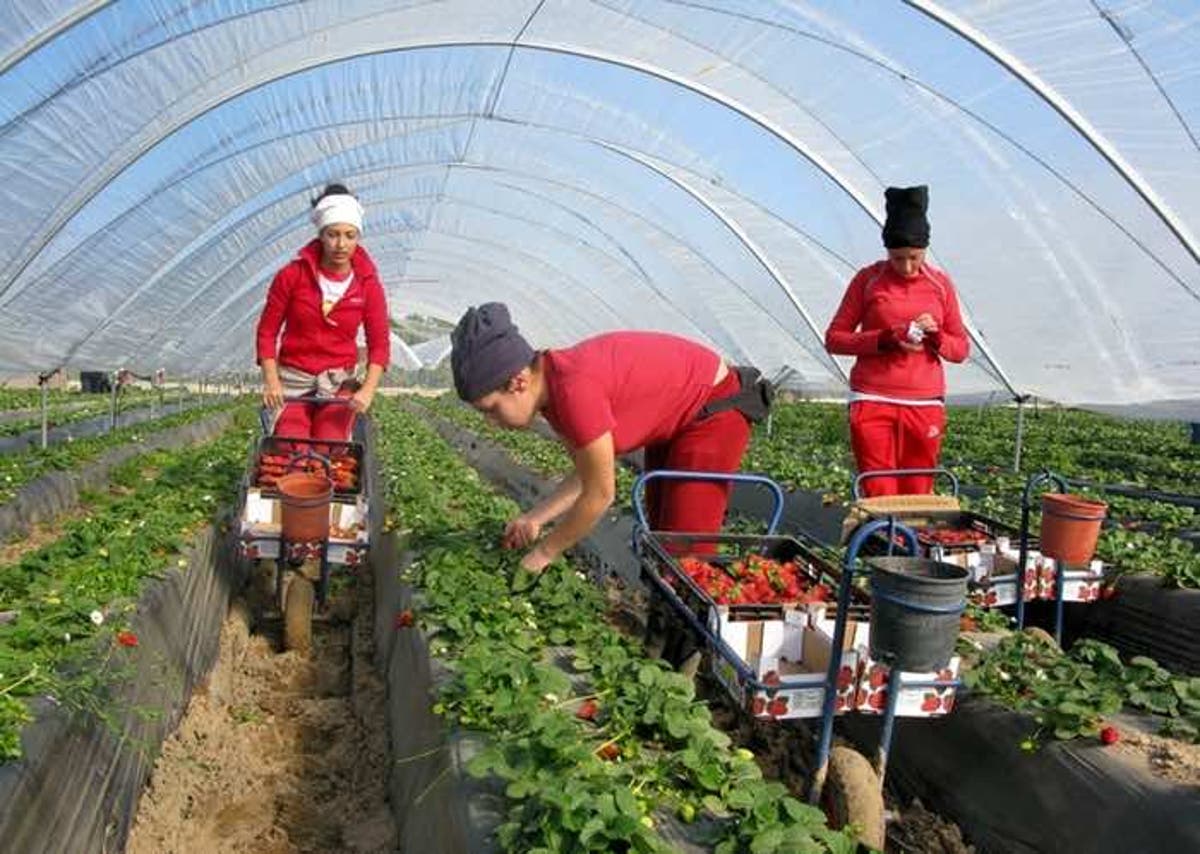 In Spain itself, companies and governments are shifting responsibilities on to each other. For example, the council of the southern Spanish village of Palos de Frontera looks at the Spanish government. "These people came here without papers, they are Africans, blacks. Immigration is a matter of state, not that of a municipality."